The Kalgoorlie Karate Academy was formally established in 2020 by Matt and Susan Edwards after they saw a demand for a family-orientated martial arts school that delivered practical, realistic, and self-defence based training in a traditional karate environment for kids and adults. The Kalgoorlie Karate Academy teaches Ko-Shi Kai Karate. The characters Ko-shi Kai (鋼志会) mean 'iron-willed' and represent the Academy's determination to preserve traditional karate and kobudo, and to build our student's fortitude and resilience in the face of adversity.
The Kalgoorlie Karate Academy's crest draws its inspiration from its home in Western Australia's Goldfields, an inhospitable region with a harsh climate home to a sizeable part of Australia's mining industry. The crest's colours represent gold and nickel - two metals mined in the region and vital to sustaining the area. Blue represents the clear sky and openness to learning.
A LITTLE MORE ABOUT US...
The Kalgoorlie Karate Academy is founded on the principles of old-style karate that pre-dates modern sports karate and was the basis for the so called "four foundation styles". While the Academy's style of Ko-shi Kai has a strong foundation in Tani-Mabuni based practices, it also draws from the Head Instructors' training in Naha-te and Shuri-te based styles. In essence, the academy aims to preserve the practices and traditions from the birthplace of karate, Okinawa, particularly those of Sensei Anko Itosu and the early masters. To us, karate is not a sport; it is a way of life. The Kalgoorlie Karate Academy is an official member of the
Australasian Federation of Traditional Karate and Kobudo
, a national-body representing associations and dojos throughout the Australasian region.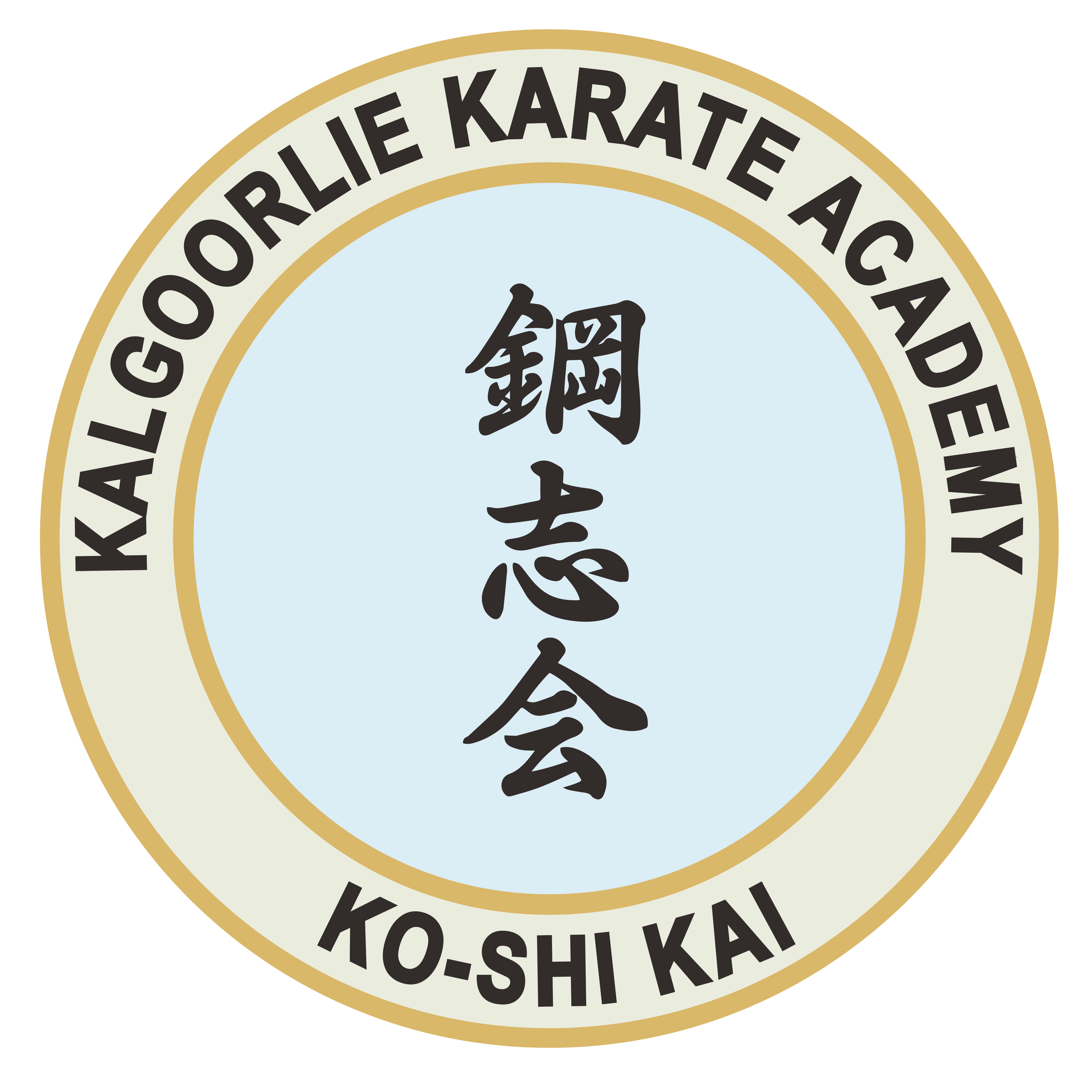 family-orientated COMMUNITY
DEDICATED MARTIAL ARTS FACILITY
INDUSTRY-RECOGNISED TRAINING
Head Instructor (2nd Dan)
Began training in 1999

2nd Dan (

AFTK 2020

)

1st Dan (

AFTK 2006

)

1st Dan Taekwondo (2005)

Certified Practising Traditional Karate Instructor (

AFTK 00015

)

2nd place National All Styles Senior Weaponry (2006)

2nd place Open Forms, Open Weaponry, 3rd place Open Male Continuous Sparring Full Contact - Albany Open Interclub Tournament (2007)
Head Instructor (1st Dan)
Began training in 2001

1st Dan Karate (2019)

Qualified Early Childcare Educator

CSTD Theatrical Dance Teachers' Certificate

Working with Children with Special Needs (RUCSN)

Childcare and Education First Aid (HLTAID004)

2nd place Female Senior Intermediate Sparring, 1st place Senior Intermediate Female Open Weaponry - Albany Open Interclub Tournament (2007)
Sensei Matt and Sensei Susan are the joint head instructors and act as the dynamic husband-wife duo. They bring together nearly 40 years' of collective experience, and each embody the principle of family-orientated training. While their passion brings together both instructors for teaching traditional karate, both Sensei Matt and Sensei Susan can utilise their qualifications and experience to bring unique approaches to their training delivery that gives students a unique training experience.
Our Head Instructors have:
Current Working With Children Checks

Appropriate Insurances

First Aid Qualifications

Authentic and recognised black belt grades

Experience in competition
The Kalgooorlie Karate Academy is committed to ensuring our instructors are well qualified and utilise the Australasian Federation of Traditional Karate and Kobudo's Instructor Certification Program to work towards establishing a professional benchmark for traditional karate instructors in Australasia.
The Kalgoorlie Karate Academy is situated in a fully-dedicated dojo, offering an outstanding experience for all students.